Are you over 40 and having trouble seeing up close?  We can now correct your near vision, as well as distance!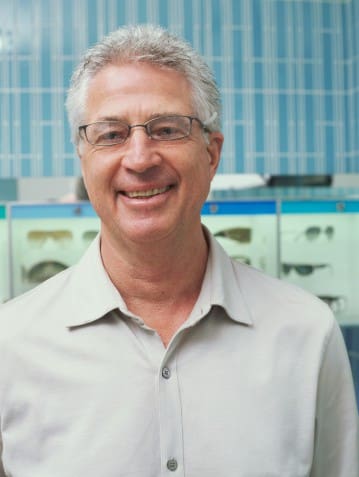 Are you over 40 and find that you need reading glasses to see up close?  You may be a great candidate for LASIK after 40 – we can help by correcting your near vision!
After hearing about Presby-LASIK or P-LASIK, which has been performed in Europe for many years, Dr. Tanchel was intrigued. P-LASIK was improving near vision for people over 40ish, who are having trouble seeing up close, having to move things farther and farther away to see them clearly.
Dr. Tanchel watched and waited as the procedure was imported to the west coast; she followed the results closely.  Dr. Tanchel started performing Presby-LASIK here at Liberty Laser Eye Center in the northern Virginia / DC Metro area, once she was convinced that the procedure was safe and effective.  Dr. Tanchel is the first and currently the only surgeon performing Presby-LASIK in this region; she's treated more than a thousand people with the procedure over several years, and our patients have been amazed.
The results have been very gratifying.  We even have patients over 60 years old able to see clearly at distance, as well as read a newspaper – all without the help of glasses!  This is NOT monovision,  when one eye is corrected for good distance, while the other eye is set for close vision.  This is a way to improve both near and distance vision, so both eyes are seeing the same thing at the same time, as when you were younger.
The Science behind correcting your near vision:
Presby-LASIK seems to work by restoring negative spherical aberration to the eyes. This wavefront pattern is natural in younger eyes and changes as we age. The increased negative SA seems to provide a greater depth of field. P-LASIK is not monovision, since both eyes see the same. It has worked very well. Dr. Tanchel has performed thousands of procedures correcting near vision; she is preparing to publish her results, along with a small group of surgeons from other parts of the country, treating patients with Presby-LASIK.
Safety is key:
The procedure is safe and provides better results than Raindrop or Kamra implants, which are devices implanted into the cornea.  With Presby-LASIK, there is no artificial device implanted.  If someone tells you, this type of LASIK can't be done – they are misinformed and basing their remarks on old information.  Even many physicians are not yet aware of this procedure.  You can enjoy great vision by correcting your near vision with LASIK after 40.
Wondering if you're a good candidate for LASIK eye surgery? Call Liberty Laser Eye today at (571)-234-5678 and our specialist will be more than happy to answer your questions.