On October 23, 2018, the FDA issued a Safety Communication regarding the Raindrop Near Vision Inlay:
"The Raindrop Near Vision Inlay is a transparent, curved hydrogel disc smaller than the eye of a needle. The device was designed to be surgically placed (implanted) into the cornea of one eye. The U.S. Food and Drug Administration (FDA) granted approval of this device in 2016 to ReVision Optics to improve near vision and offer an alternative to eyeglasses or contact lenses in healthy patients. The device is now owned by RVO 2.0, doing business as Optics Medical." The Raindrop Near Vision Inlay is unsafe.
"People who undergo implantation of the Raindrop Near Vision Inlay device are at risk for the development of corneal haze that can affect clear vision. Haze can cause blurry vision or glare by clouding the cornea, or by changing the focusing power of the eye. The impact of haze on the patient's vision is dependent on the severity of haze and its location in the cornea."
The FDA previously approved the device, but now recommends that the device should no longer be used. If you had this device implanted, please follow up with your doctor regularly and contact your physician immediately if you notice any changes in your vision.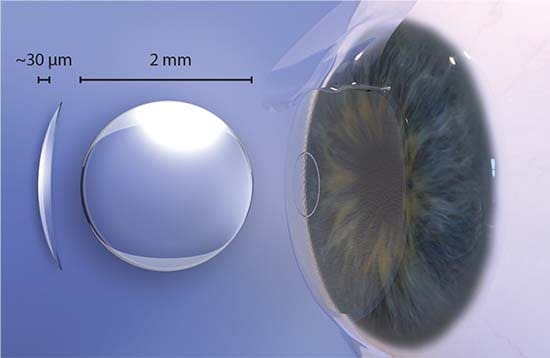 Dr. Tanchel never implanted any of these Raindrop inlays, and has always been concerned about the long-term safety of a device implanted into the cornea. She always believed the Raindrop Near Vision Inlay was unsafe.   Her instincts, based on years of clinical experience, were correct. 
Dr. Tanchel has been performing Presby-LASIK for years, with excellent results for our patients. The procedure utilizes no implants and is a variant of All-Laser-LASIK; it is safe and effective. Give us a call or schedule your free consultation to learn more.
If you have any questions about this or other eye related topics, please call us at Liberty Laser Eye Center – safety and excellent vision are our highest priority.