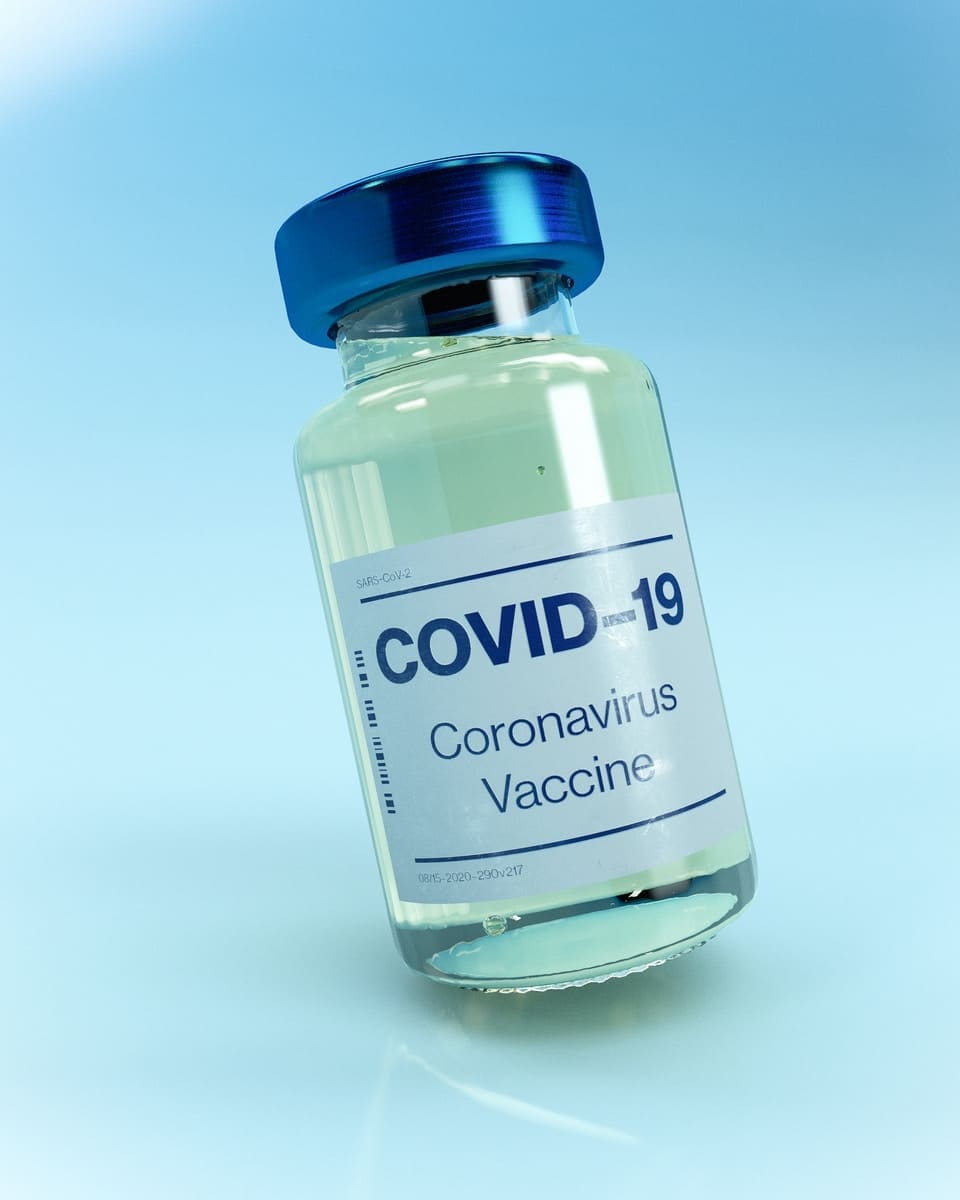 On New Years Eve, 12/31/2020, we all got the Moderna COVID-19 vaccine.  I thought it would be helpful for others to hear about our COVID-19 vaccine experience.  You can also learn more about COVID-19 on this page.
We received our first dose of the COVID-19 vaccine at the Health Dept in Reston, since as medical workers, we get it early; we see patients every day, so we're with the group who receive it first.  This helps protect us and our patients.
The shot itself was painless.  About 12 hours after the injection, I felt like I had been punched very hard in the shoulder.  Since there was a lag in the pain, I am assuming inflammation is the cause of the pain – hopefully, that inflammation indicates that my body was creating spike protein based on the instructions from the mRNA (messenger RNA – this instructs your own cells to create the spike protein) in the vaccine, and I was creating antibodies.  The pain was annoying, but not debilitating.  I awoke with a headache on 1/2/21, but that may or may not have been related; it was relieved by taking aspirin and it wasn't too bad.  Now, 4 days later, I feel fine.  Hopefully, the second dose will not incite any greater reaction. 
One member of our staff felt a bit sick with low-grade fever, loss of appetite and malaise for a couple of days.  She was fine after 2 days.  This is a known reaction to the vaccine and may indicate previous exposure to the virus – although that's just speculation at this point.
In 28 days, we look forward to the second dose of the vaccine and sharing our COVID-19 vaccine experience.  We'll let you know how it goes!
Update:
Received 2nd dose of Moderna vaccine on Friday, 1/29/21 at about 2:30PM.  Grateful to have received the 2nd dose on time, despite the reported shortages of vaccine. 
Within 2 hours of getting the shot, the pain at the injection site was significant.  This was MUCH faster than after the 1st dose – it was also a bit more painful.  However, it wasn't debilitating at that time. 
About 8 hours after the injection, there was the onset of chills and general body aches; this feeling got worse overnight and was quite severe by morning – no appetite for breakfast or lunch and felt quite weak.  Staying in bed was needed for most of Saturday.  Acetaminophen was VERY helpful to alleviate the symptoms – took it about 24 hours after the shot and felt better in about 20 minutes.  If you feel sick after the vaccine, don't wait – take acetaminophen right away, and you may alleviate most of the negative side effects.  According to "experts" you shouldn't take medication before the shot, since it might blunt the immune response; however, they say it's fine to take meds after the administration – that being the case, if you start to feel ill after the shot, take something!
Anyway, by Sunday, felt back to normal.  Unfortunately, the snow turned Sunday into a stay-at-home day, so the weekend was a waste.  Nevertheless, it's good to be immune to COVID-19.
Not everyone in the office had the same side effects.  One of us had chills, body aches etc. with the first dose, but not the second.  One person had a sore arm after both doses, but nothing else.  So, the side effects can vary greatly.
Bottom line, get your vaccine, when available!  Set aside a day or 2 after the shot to deal with possible symptoms, and you'll do great.
Be healthy everyone!