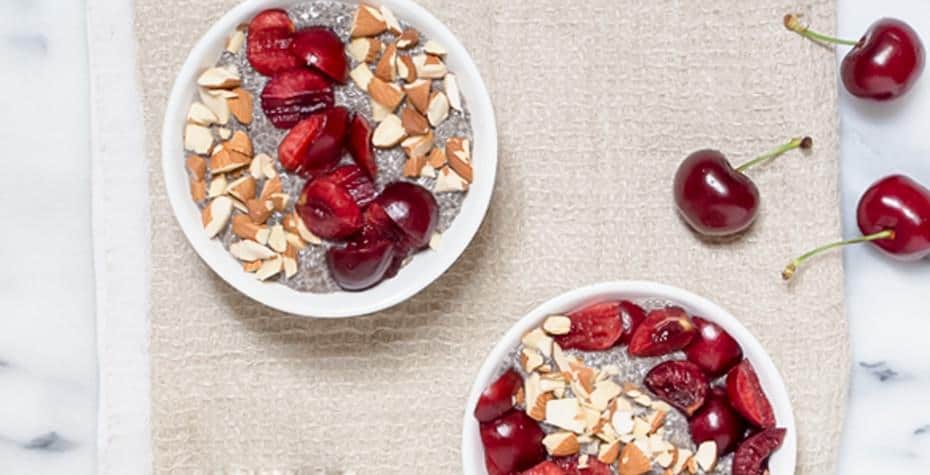 Pudding is always a holiday staple for dessert, but most pudding is full of refined sugar and other high calorie, unhealthy ingredients. This recipe is healthy and very tasty, so consider serving this to guests, or just for yourself this Christmas.

Here's the recipe:

Serves: 4 – 1 cup servings of pudding topped with 1 cup of fruit for each
serving

Ingredients:
2 cups whole sweet cherries, pitted (fresh or frozen) weighing 10
ounces
1 – 13.5 ounce can coconut milk
¼ cup maple syrup
1 Teaspoon almond extract
1 Teaspoon vanilla extract
1/8 Teaspoon sea salt
¾ cup chia seeds
½ cup hemp seeds
For Topping:
4 cups halved and pitted fresh or frozen cherries

Instructions:
1. Combine the 2 cups of cherries, coconut milk, maple syrup, almond and vanilla extracts, and sea salt in a blender. Blend until smooth.
2. Add the chia and hemp seeds and blend on low just to combine.
3. Pour into containers for storage in the fridge. I used 1-pint jars and filled them up halfway with 1 cup of
chia pudding in each jar.
4. Let the chia pudding set up for 1 hour in the fridge before topping with the fresh or frozen cherries. If you try to top the pudding with fruit right away, the fruit will sink into the pudding.
5. The puddings will keep 4-5 days refrigerated.
Happy Holidays! Enjoy…