We still have a few months to go until sunny days become a mainstay once again. But here at Liberty Lasik Eye Center sunglasses are a must-have accessory all year.
We rely on our eyesight like on no other sense. Yet we potentially expose our eyes to danger simply by going outside. Over time, the sun's rays can seriously damage the eyes, potentially leading to vision loss and conditions from cataracts and macular degeneration to eye and eyelid cancers.
But don't just take our word for it: the American Optometric Association says you should always don sunglasses during the daylight hours. Here's why:
Prevent cataracts: Sunglasses protect your eyes against the sun's UV rays, which could otherwise lead to cataracts.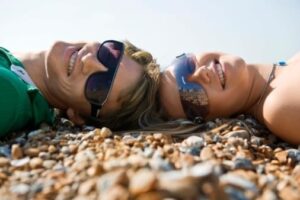 Anti-aging for the eyes: They protect against "blue light" from the solar spectrum, which could increase your risk of macular degeneration.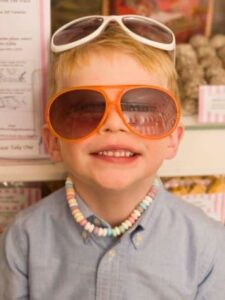 Don't strain your eyes and prevent wrinkles: Wearing shades lead to improved and more comfortable vision from not having to squint.
Light and dark: They can make it easier to adapt to darkness. Exposure to bright light can make it more difficult to adjust to driving at night.
Cancer protection: Although rare, intraocular melanoma is the most common eye cancer in adults. It starts in the uveal tract, the middle layer of the eye containing the iris and choroid (the layer under the retina). Symptoms may include blurred vision and a change in the shape of the pupil. Eyelids and the skin around the eyes are extremely sensitive and most always exposed. Covering it may help protect the skin from some forms of skin cancer and aging due to sun exposure.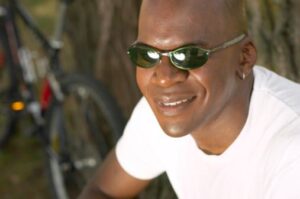 Must-have accessory: No matter if you are hitting the beach or the grocery store, sunglasses are the ultimate symbol of relaxed ease. Jackie Kennedy Onassis famously used her glasses to protect her own privacy and preserve her poker face. Imagine our most famous movie icons sans sunglasses! How often do we get to do something that is good for us and also makes us look good?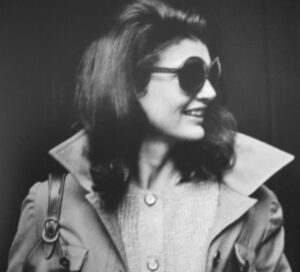 Photo credit: http://www.flickr.com/photos/newpn2000
There are unlimited styles available, and you can talk to your optometrist about prescription lenses if you need them. But either way, for proper protection, sunglasses should offer the following:
The ability to absorb and block 99 to 100 percent of UVA and UVB light. Ideally, they should also guard against HEV light.
Polarized lenses to eliminate glare, especially when driving, but also out in the snow or on the water, where reflection greatly magnifies glare. Continuing glare can cause fatigue, headaches, and even migraines.
Sufficient size to shield the eyes, eyelids, and surrounding areas. The more skin covered the better.
Durability and impact resistance.
Sunglasses are a must-have accessory for your health, as well as style. So remember to wear your shades all year long.